NAIL SIZE, SHAPES & LENGTHS GUIDE
---
Nail Sizing
When ordering your nails, one of the great options that we have available is the ability for you to choose the correct nail size for you. This means you no longer have to worry about buying false nails that don't fit!
So, if you are wondering "how do I find out what sizes I need?" Don't worry! There is a simple way to measure your nails and find out.
To do this, you will need to measure the width of your nails at the widest part. If you do not have a soft measuring tape to measure your nails, an easy way you can do this is by:
Step 2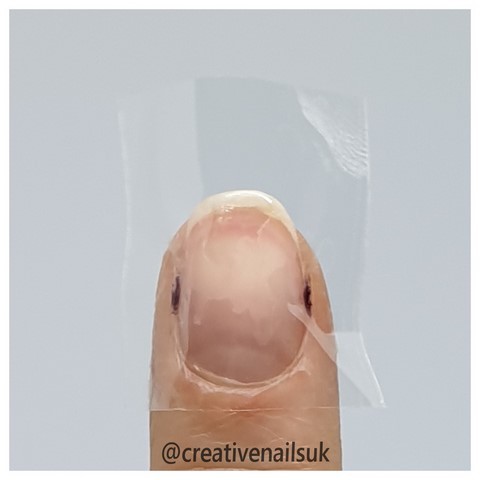 ---
Using a pen, make a mark on the tape at the widest point on both sides of your nail.
Step 3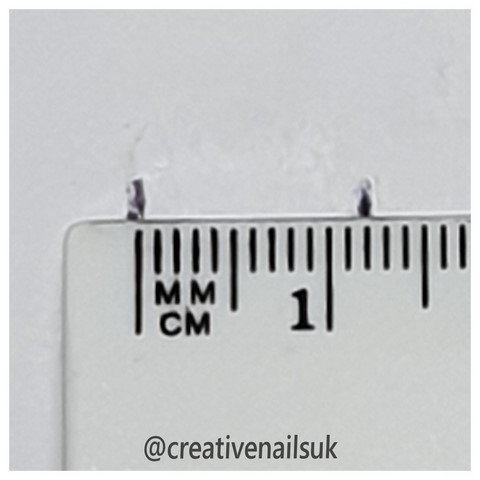 ---
Remove the tape, and use a ruler to measure the distance between the 2 marks in mm.
Make a note of the number, and repeat this process with the rest of your nails. Please note: make sure you write down your measurements in millimetres!
Once you have your measurements, using the nail sizing chart below, match up your sizes with the numbers you see underneath the nails. For example: 14mm would be a size 3 nail.

After you have your 5 numbers, compare it to our preset set sizes shown below that we use (from thumb to little finger):
Usually both hands have the same size nails so you can choose one of the preset set sizes in our listings. However, if your nails do not match one of these, don't worry! All you need to do is choose the 'Custom' option and then leave your nail measurements in the note section at checkout.
If you don't feel comfortable following this technique, you can purchase a false nail sample sizing pack in our shop which will allow you to easily find out what your nail sizes are.
Nail Shapes
We also offer the ability for you to choose which nail shape you would like the design to be painted on. This means if you love a certain design, but would prefer it to be painted on a different shape nail – don't worry, I am more than happy to do that for you! The options we have available are:


Nail Length
In addition, we also have different lengths available:


Short (Oval and Square only)
Tapered (Coffin only - Mid, Long and X-Long)
Please see the images below to see the differences in shape and length!