REVIEWS
---
Creative Nails first opened it's shop towards the end of 2019. Since then we have been selling our gorgeous hand painted press on false nail sets. Please find some of our lovely reviews below!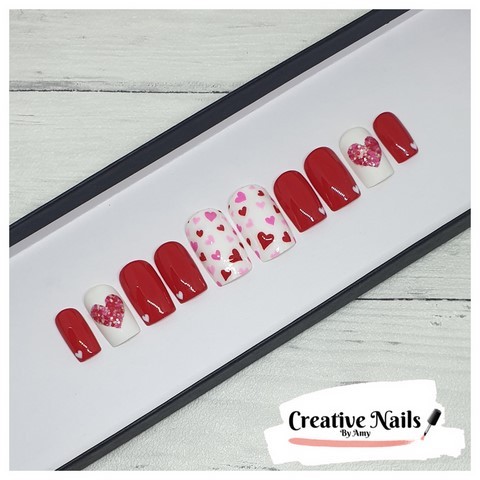 "Absolutely love these nails. I have tiny hands and nails but the petite work wonderfully. Have had them on for a week now and still looking as perfect as day one. Thank you!"
- From Ellis
★★★★★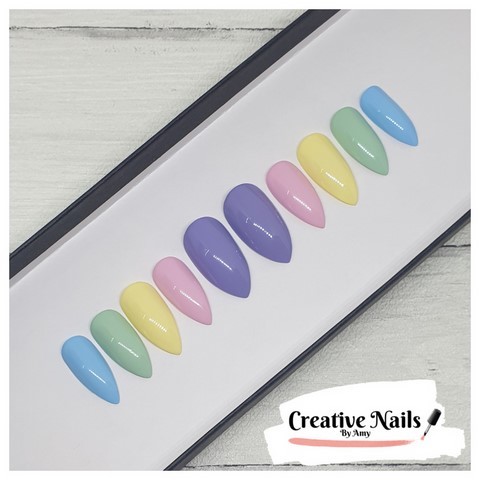 "I have ordered from Creative Nails (Amy) a few times now & it is by far my favourite shop for press on nails! The nails are so beautiful, high quality & arrive really quickly! They are all so beautifully made & detailed. Thank you so much Amy for always providing the most gorgeous nails & service, you are so helpful & kind! ❤️"
- From Maisie-Jay
★★★★★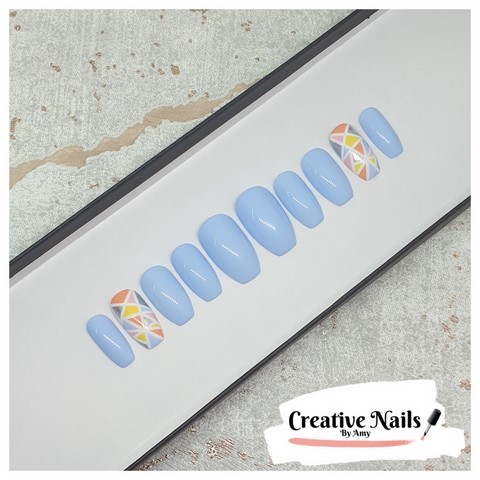 "They arrived today and OMG they're perfect! I was worried about them fitting but they seem like they're going to fit perfect! I'm saving them for a vacation coming up soon, can't wait to actually wear them! Thank you!"
- From Monique
★★★★★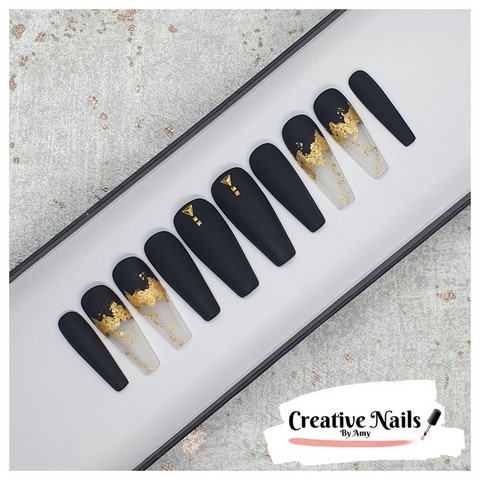 "These nails are absolutely beautiful! Amy, the seller, is also so lovely and got my nails made earlier than she was expecting! She also kept in contact with me to ensure I had updates on the delivery process and even tried to make sure they arrived before Christmas (which they did! Christmas Eve of all days)! x"
- From Sarah
★★★★★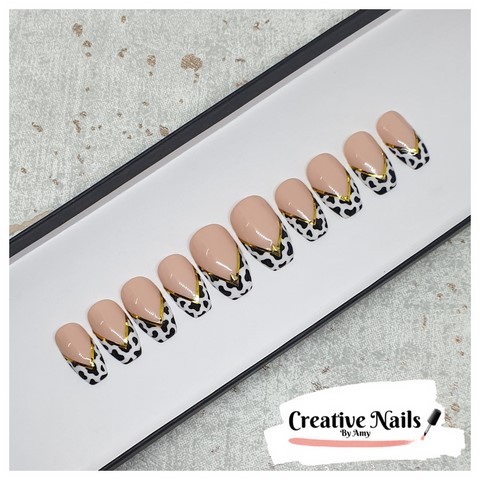 "Wonderful hand painted nails with so much detail on them. I've had nothing but compliments since wearing them."
- From Kelly
★★★★★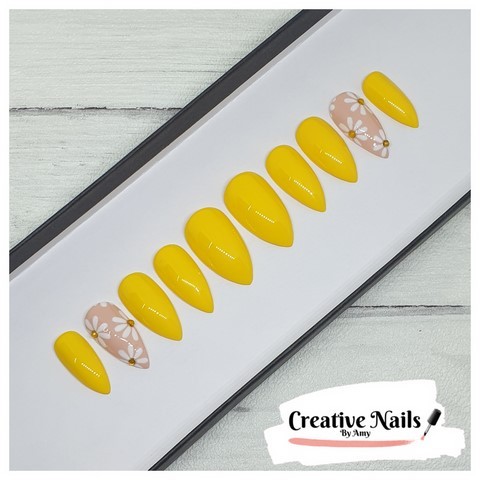 "Lovely nails will order again. Look forward to wearing them x"
- From Joanne
★★★★★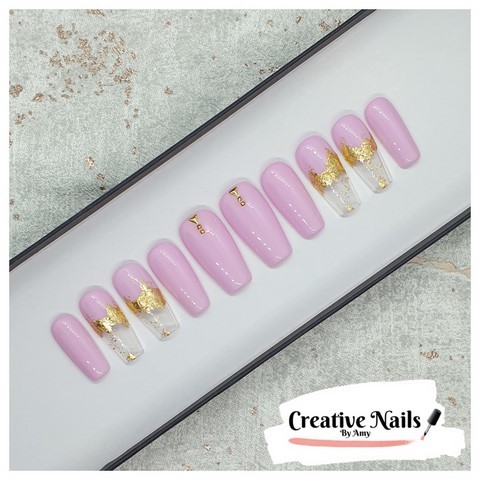 "As someone who works in f&b, i was looking for some press on false nails to wear for my birthday that i could take off easily so they don't hinder me at work. i paid for first class delivery so that they'd definitely be here in time for my birthday, and they came much earlier than etsy had predicted. the nails themselves are stunning, and the customer service from this shop was incredible. 100% would recommend💓"
- From Char
★★★★★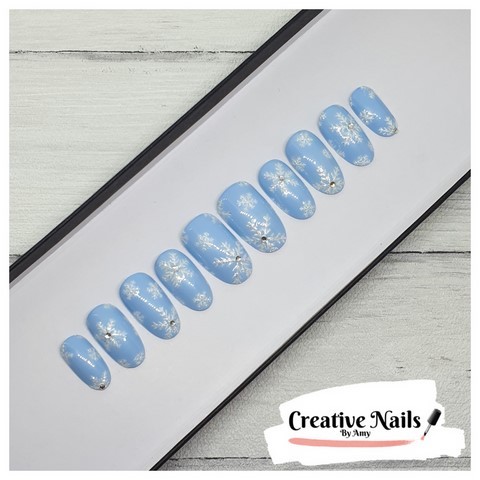 "Excellent service and prompt delivery I would highly recommend this seller. The nails are a work of art, they are beautiful. The presentation is also of a high standard. Some people have such talent and it would cost me so much more to go to a salon and have this done."
- From Gillian
★★★★★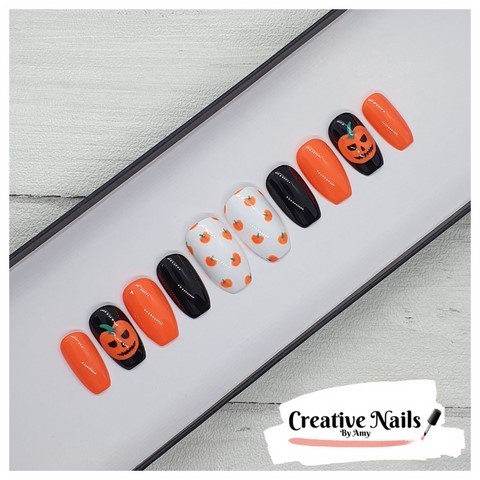 "Wonderful quality nails, beautifully painted and comes in a pretty display box."
- From Kelly
★★★★★
---
You will also be able to see reviews on our false nail sets in our shop, and also on our
Etsy store
!
---
Find our nails featured in...
We have been fortunate enough to have our gorgeous hand painted press on false nails featured on a number of websites, please find some below: